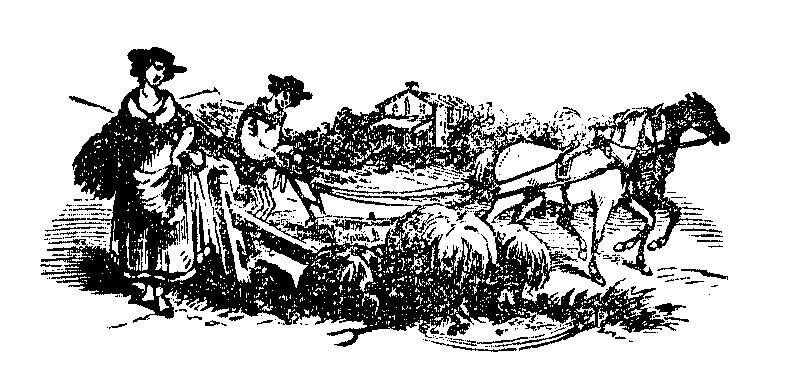 Isaac Sanders/Elizabeth King Family
of Prentiss County, Mississippi
Research of Barbara Radcliffe Rogers, Barbara Burns Nall, and Alma Sanders Owens
I first became aware of the research of Barbara Radcliffe Rogers (1935-2003) through an exchange of e-mail in January 2013 with Cathy Eshmont (now Cathy Laltrelli), my second cousin twice removed. Cathy is also a descendant of the Sanders of Randolph and Montgomery in North Carolina, and we are both descendants of Isaac and Elizabeth Sanders (both born 1817, died after 1880) of Booneville, Prentiss County, Mississippi.


Barbara Radcliffe's marriage to a son of Katie Sue Sanders (1912-2005), a great granddaughter of Isaac and Elizabeth Sanders, spurred her interest in her husband's genealogy and she eventually compiled her accumulated data into a booklet that was distributed to several descendants of Isaac Sanders' grandson, Calvin Newton Sanders (1874-1957). All her work was done in the 1970s or 1980s, well before the Internet was widely used and most of the research involved searching old family records, interviewing family members, and perhaps traveling to cemeteries or courthouses.

Barbara Rogers' booklet consists mainly of family group sheets, and although there are copies of marriage licenses, pictures, and other documentation for the more recent generations, there were very few notes that reveal her sources for the material about Isaac and Elizabeth Sanders. Nevertheless, indications are that Barbara Rogers must have had access to a family Bible that belonged to either Isaac Sanders or to his son Aaron Sanders (1837-1903) or to another Sanders descendant who copied older material into a later document. For example, she has exact birth dates of Isaac and his wife Elizabeth and all their children and the dates of death of the children who died in infancy. Most of these dates are not obtainable through any official records as official birth and death records were not common in those days, and we do not even know where the children who died young were buried. Yet her dates match very well with the clues we get from the census and those few cases where tombstones or other records exist. Where the dates differ, the difference can be easily explained. For example, she has June 20 as the birthdate of one son, Jesse Sanders, instead of June 30 which is the date on his tombstone; Barbara could not have consulted the tombstone as she was unaware of anything about Jesse's life except his birth. Perhaps the number on the page of the Bible that the transcriber read was so faded that either a "2" or "3" could have been read. Still, the conclusion seems unescapable that Barbara Rogers had access to an authentic source for the date of Jesse Sanders' birth.

In all her research, Barbara Rogers apparently accepted the data she was given by other family members as she had no reason to question it, and she did not seek further documentation on Isaac and Elizabeth. She made no attempt to trace the history of every child of the family, nor the history of the grandchildren and their descendants. She did not know, for example, that many of the children of Isaac and Elizabeth were born in Arkansas, and she apparently assumed they were all born in Mississippi. Her main interest was in tracing the descendants of Aaron Sanders, one of the sons of Isaac and Elizabeth, and more specifically in the history of the children and grandchildren of Calvin Newton Sanders, Aaron's son, from whom Barbara's husband was descended.


When Cathy Laltrelli sent me her first message in 2013, Cathy did not know the source of Barbara's birth, death, and marriage dates for the family of Isaac and Elizabeth. Cathy pursued further checking with family members and in November 2016, I received another e-mail from her. As a result, we now believe that Barbara Rogers' source for her surprisingly exact dates of birth, death, and marriage was information that she received from Alma Irene Sanders Owens, a great granddaughter of Isaac and Elizabeth. Here is an excerpt from Cathy's e-mail:


"Had an interesting phone call last night with Donna Davis. I had seen her name bantered about but did not know until I spoke with her last night that she is the second of four kids born to Lynn Tinsley[Marjorie Lynn Tinsley-gs], Vivian Sanders Tinsley's daughter. Vivian is one of the six daughters of Calvin Newton Sanders; Vivian and my grandmother were sisters. Anyway, she described an old trunk full of family papers that Vivian had at her home in Joiner, Arkansas. Before Barbara Rogers (Katie Sue Sanders' daughter-in-law) got into genealogy, Barbara Nall did a lot of gathering of information, in large part with the contents of Aunt Vivian's trunk which was in part from papers of Calvin Newton Sanders since he went to live with Vivian in c. 1940 after 'Newt' was a widower. Who was Barbara Nall? She was the daughter of Vivian's husband's sister, Florence Tinsley Burns. Anyway, Donna found a letter, written from the details of an old Bible that gave the maiden name 'King' of Elizabeth (Mrs. Isaac) Sanders and their wedding date. I asked Donna to ask her mom, now 85 years old, if she remembers the actual Bible, whose it was, and does it still exist/who has it now? Donna knows what happened to the trunk but she says it's empty, unlike what she remembers as a child visiting grandma Vivian's house. "

Therefore, as both Cathy and I had suspected, there had been a family Bible that was the source of Barbara Rogers' dates. What follows is a summary of what Cathy thinks is the timeline:

In January through April of 1971 Donna Clark Davis (>Marjorie Lynn Tinsley>Vivian Ann Sanders>Calvin Newton Sanders>Aaron Sanders>Isaac Sanders) was trying to join the United Daughters of the Confederacy. She wrote to Barbara Nall (her first cousin once removed; Donna's grandfather George Lester Tinsley was the brother of Florence Tinsley, Barbara Nall's mother). Barbara wrote Donna back on April 15, 1971 and included information about the service of an A. Sanders who served in the 5th Regiment, Mississippi State Troops Infantry, Company E. This person enlisted on October 15, 1862 at Columbus, Mississippi, and was captured at Vicksburg on July 4, 1863 and was paroled six days later. Both of them assumed this soldier was Aaron Sanders, the son of Isaac. Neither was aware that Aaron, the son of Isaac, moved with his parents to Montgomery County, Arkansas in 1850 and that he was there until the family returned to Mississippi in 1868 or 1869. He was therefore not in Mississippi during the Civil War. Some of the six daughters of Calvin Newton Sanders (>Aaron Sanders>Isaac) joined the United Daughters of the Confederacy on the record of A. Sanders who was captured at Vicksburg. Later, when Donna Clark Davis attempted to join based on the same record, her application was denied. Apparently, by then, the United Daughters of the Confederacy realized that the A. Sanders who was captured at Vicksburg was not the son of Isaac. Although this information helps to establish a more accurate account of Aaron Sanders' war service(he did fight for the Confederacy but in an Arkansas unit), the other material in the letter is even more interesting.

In the same letter of April 1971 from Barbara Nall to Donna Davis, Barbara enclosed five pages of a letter she had received from Alma Sanders Owens (>Jesse Benjamin Sanders>Aaron Sanders>Isaac Sanders). The four pages have dates of birth, death, and marriage and were transcribed from an old bible. As Cathy Latrelli said in her e-mail, "
Donna isn't sure how long Barbara had been in receipt of the four pages before she shared them with Donna but they're at least from 1970-1, possibly older. Barbara and Alma might have been in correspondence for some time as I see that Alma died in 1979. I definitely think this information is the 'real deal' but would like to make contact with the Jesse branch to see if the Bible still exists." Donna Davis stored the letter in her house for over forty-five years and only recently (November 2016) examined it again in a recent remodeling. As for the date of the letter that Alma Sanders Owens sent to Barbara Nall, we know only that it predates 1971. It may go back years or decades before that, roughly anywhere from the mid 1940s to 1971.


We do not know the exact provenance of the Bible that Alma Sanders Owens transcribed or if it still exists. Apparently, if it originally belonged to Isaac and Elizabeth Sanders, it was passed down to their son Aaron (1837-1903, then possibly to Mary Ann Sanders (1873-1966), then to Mary Ann's brother Jesse Benjamin (1889-1973), then to Jesse's daughter Alma Irene Sanders Owens (1912-1979). Possibly, the Bible was that of Aaron Sanders and his wife Hester and the dates for his father Isaac and family were copied from a still earlier Bible. It does not include death dates for Isaac or Elizabeth Sanders but does have a death date for their son Aaron. One page of the transcription states that Aaron was born in Corinth, Alcorn County, Mississippi, in 1837, but Alcorn County did not exist until 1870. Another page merely gives the exact birth date for Aaron with no place listed. Alma may have added the location to her transcription, but most of the text appears to be a verbatim copy of the original.

On the final page of her letter to Barbara Nall, Alma Sanders Owens wrote: "All this information was copied from an old Bible. Some of the people in this list I never heard of. Vivian (Vivian Ann Sanders Tinsley, wife of the uncle of Barbara Nall and first cousin to Alma-gs) may be able to tell you who a few of them are. I hope this helps. I will try to talk to papa (Jesse Benjamin Sanders-gs), but he may not know what I am talking about. Please give this information to Vivian when you get through with it. She may want it someday. Yes, you are welcome. --Alma Owens"

For the benefit of Sanders researchers, the transcription of the Bible in the 1971 letter of Barbara Nall to Donna Davis and the family group sheets and other documents that Barbara Radcliffe Rogers compiled are being made available here in PDF format. To prevent possible confusion where there is a conflict with subsequent research, I have in a few cases added "sticky notes" to the group sheets but otherwise files are presented exactly as Barbara compiled them nearly thirty years ago. Her work and dedication in preserving these records is a legacy that will be helpful to generations of Sanders researchers.
(January 2013, revised December 2016)

--Gary B. Sanders
Transcription of Isaac Sanders Family Bible by Alma Sanders Owens
Page 2 Page 3 Page 4 Page 5

Family Group Sheet, Isaac Sanders (1817-after 1880) and Elizabeth King (1817-after 1880)
Family Group Sheet, Aaron Sanders (1837-1903) and Hester Ann Champion (1854-1920)
Wedding Certificate of Aaron Sanders and Hester Champion
Family Group Sheet, Calvin Newton Sanders (1874-1957) and Susan Katherine Azbell (1877-1939)
Veterinary Certificate of Calvin Newton Sanders, 1895
Marriage Certificate of Calvin Newton Sanders and Susan Azbell, 1903
Picture of Calvin Newton and Susan Sanders, 1930